#NERDFASHION – Custom Geek Tees Made From Home
Notice: Trying to access array offset on value of type bool in /www/wp-content/plugins/Ultimate-Premium-Plugin/libs/controllers/sfsi_socialhelper.php on line 798 Notice: Trying to access array offset on value of type bool in /www/wp-content/plugins/Ultimate-Premium-Plugin/libs/controllers/sfsi_socialhelper.php on line 798
Every once in a while, just to prove our Geek credentials, we need to be wearing an appropriately geeky t-shirt. Now, you could rush out and buy such a t-shirt, (because there are plenty of them out there), but would this be as fun and show the same level of devotion as making your own? I think not!
Let me show you how to make your own custom tees quickly and easily from the comfort of your own home. After the short tutorial, browse the pics below for more ideas and inspiration for your nerd fashion!
Make Your Own Geeky T-Shirts!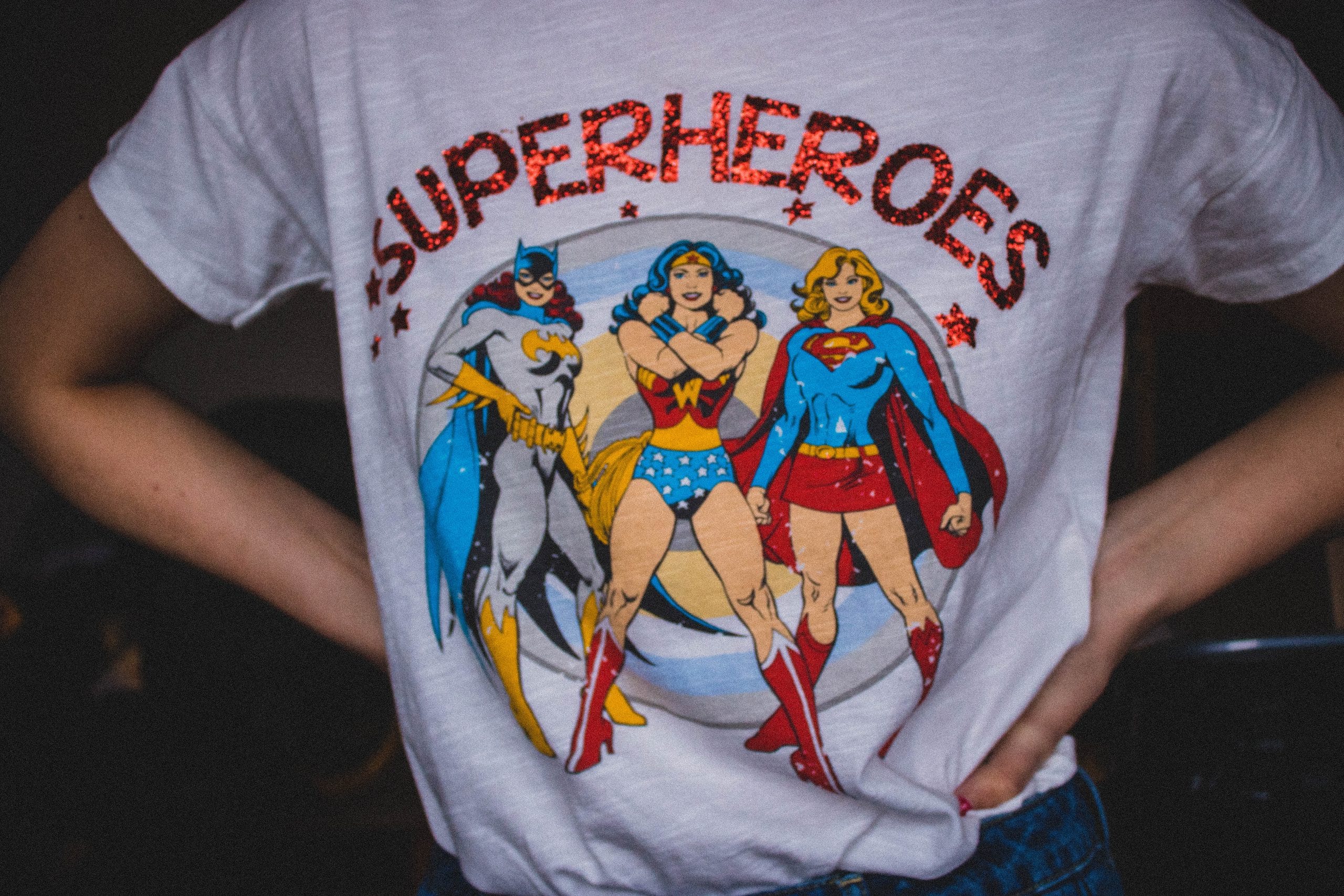 For this project I decided to put everybody's favorite hedgehog onto a t-shirt. As a child born in the 80's, I was just the right age to really love and enjoy Sonic when he first came out on Sega. But, I've never had him on a t-shirt, so why not start now?
The easiest way to make your own tees, in my opinion, is by using heat transfer vinyl. With this method, you choose a design, cut the design out of heat transfer vinyl with a cutting machine, and then press the transfer onto the garment using either an iron or a heat press.
Step 1: Choose or create a design
There are thousands of free SVG files that you can find online to use for heat transfer designs. You can use these files as you find them, or you can customize them to your needs.
I use the Cricut Explore Air 2 cutting machine and have brought the Sonic SVG file into my design program. If you are not familiar with using these types of programs, there's no need to be scared off. You can learn the basics in no time, as there are so many great tutorials on YouTube and out there in the blogging world.
In the software you need to resize the SVG file to suit the size of t-shirt you will be pressing it on. I have sized this Sonic 10 x 6 inches to fit onto a medium sized t-shirt. I used the contour tool to divide the SVG into different layers in order to cut Sonic's shoes in red vinyl, and the rest of him in blue. I think this design works best on a white tee since in real life his eyes and gloves are white, and his tum and mouth are light.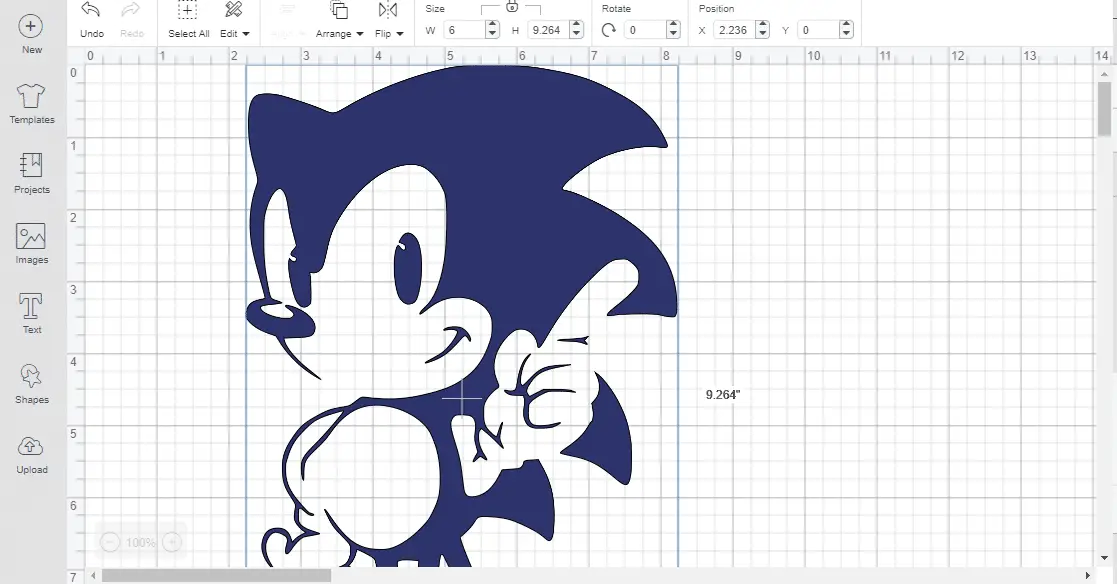 If you are not using the software that comes with your cutting machine (for example, Cricut cutting machines use Cricut's Design Space program), then take a look at this list of the best t-shirt design software.
Step 2: Cut and weed the design
Once you've prepared and sized your design, it is time for it to be cut by a cutting machine. If you've not come across them before, these machines are fantastic! Not only can they cut heat transfer vinyl (HTV), but they can also cut:
card-stock
fabrics
leather
chip-board
stickers
and a bunch of other materials
I bought my machine especially to cut HTV and adhesive vinyl. I love making tees, baby onesies, sweaters and any other design to be pressed onto garments. There is also a wide variety of HTV as well. You can get:
holographic vinyl
patterned vinyl
flocked (fluffy) vinyl
foil vinyl
glitter vinyl
stretch vinyl (for sportswear)
and many more
For this project I am using standard Siser EasyWeed vinyl. It's definitely my favorite brand and is very high quality vinyl.
Once the design has been cut it needs to be weeded. This is the process of removing all the excess vinyl to only leave the design remaining. I find weeding vinyl quite fun and therapeutic!
Step 3: Press the design
The final step is to press the design onto our t-shirt. As I mentioned above, you can use an ordinary household iron to do this (the best way to start), or you can use a heat press machine.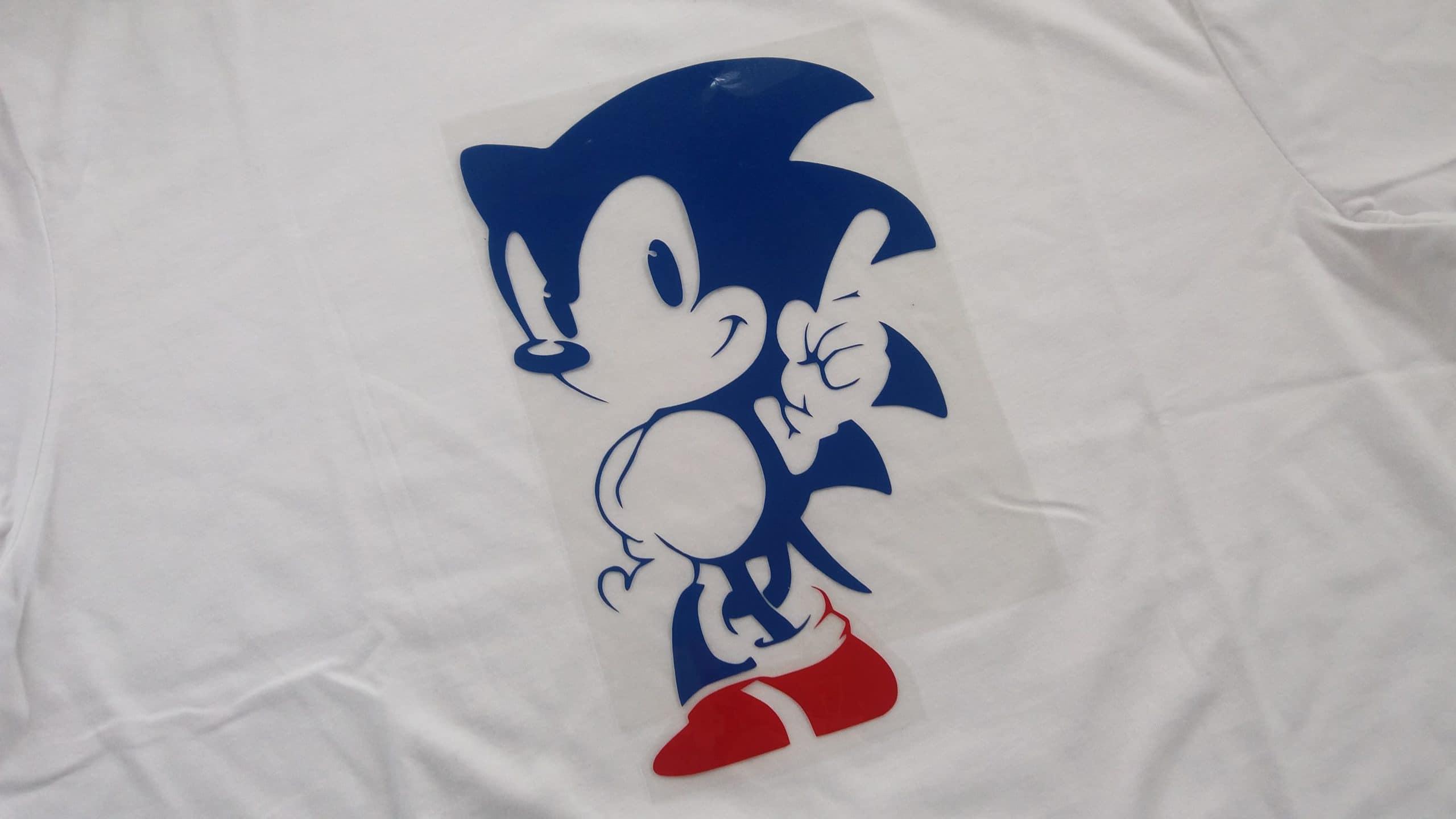 A heat press machine is basically a giant iron. It has a top plate which gets very hot (up to 350℉) and is clamped shut over the t-shirt and vinyl at a high pressure. Learn about thebestvinylcutters.com. A heat press will achieve a superior transfer because it can be set to the perfect temperature, time and pressure for HTV. You can see some of the best cheap heat press machines here. But an iron is definitely the best way to start making your own t-shirts.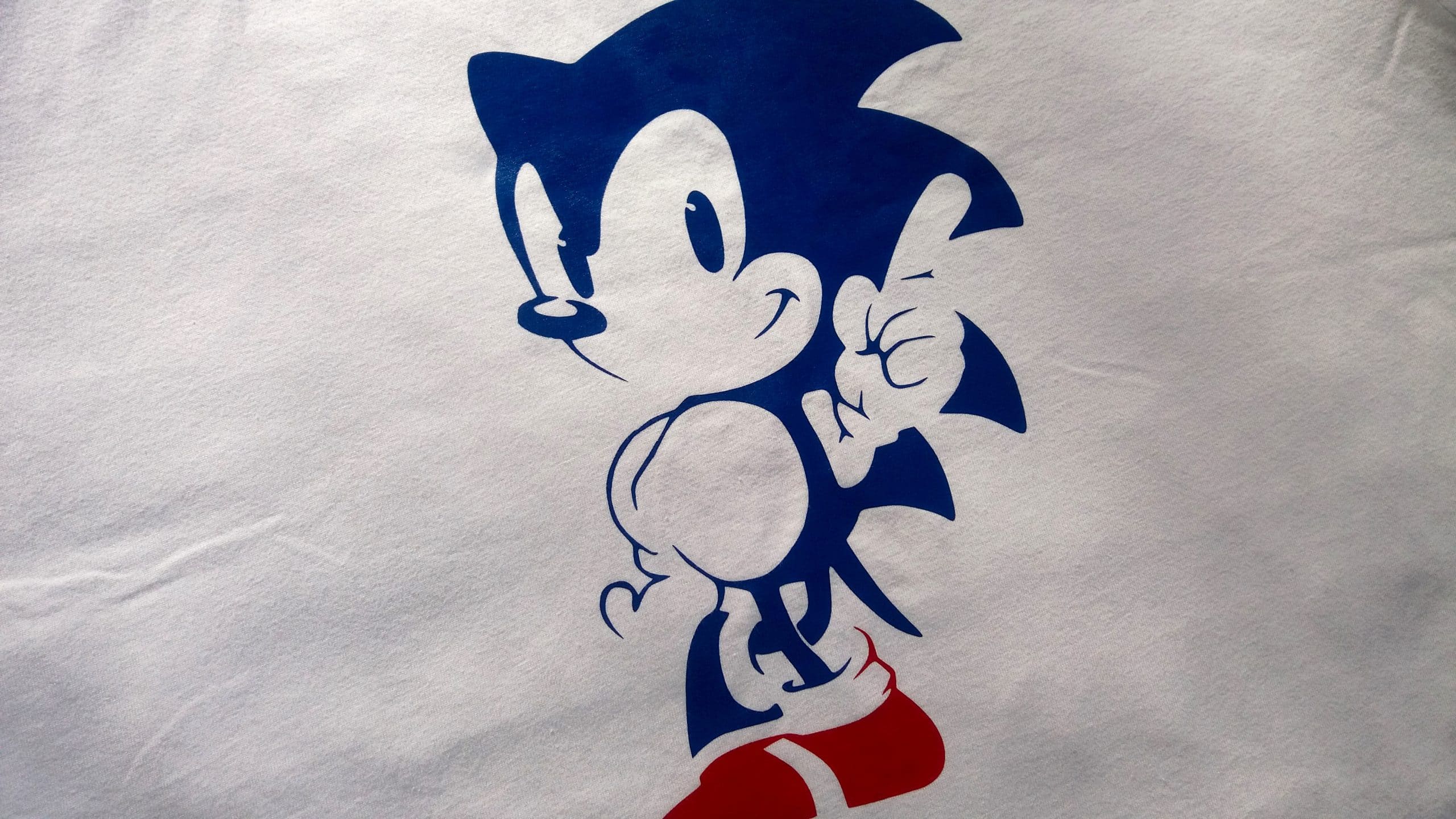 As you can see, the final result is awesome! My very own Sonic t-shirt.
Once you know what you're doing, the whole process takes 20 minutes. It will take even less if you don't have to choose a design first! That's what always takes me the longest time.
Now take a look at the following tees for more ideas on what to do!
The Best Geek Tees – Ideas & Inspiration
A Chewbacca tee – this isn't HTV, but once you've mastered that you can go on to other t-shirt design methods!
A very simple and easy HTV design. This type of tee can be made in a minute!
Another basic single color HTV design. This time it's a Game of Thrones t-shirt.
Now if you've seen Stranger Things Lego Barb, you've got to expect to see Barb on a tee as well. Spectacular.
Another Stranger Things design. This time it's a baby onesie – one of my favorite HTV projects.
And finally, this tee for the kids. This type is quite complicated to make as it not only has different colors of HTV, but different types. This would take a while to make, but the result is pretty cool!
So there you have it – look at all the awesome things you can do with a cutting machine and heat press (or iron). These projects really are a lot of fun, and there are so many things you can make. Consider giving it a go as soon as possible. Good luck!