Billboard Takes Notice of Mat Kearney as Nationwide Headlining Tour Kick-Off Nears
Notice: Trying to access array offset on value of type bool in /www/wp-content/plugins/Ultimate-Premium-Plugin/libs/controllers/sfsi_socialhelper.php on line 798 Notice: Trying to access array offset on value of type bool in /www/wp-content/plugins/Ultimate-Premium-Plugin/libs/controllers/sfsi_socialhelper.php on line 798
Billboard features Mat Kearney in light of Young Love success & as nationwide headlining tour gets ready to kick-off! Check out this article in current issue of Billboard, on newsstands now.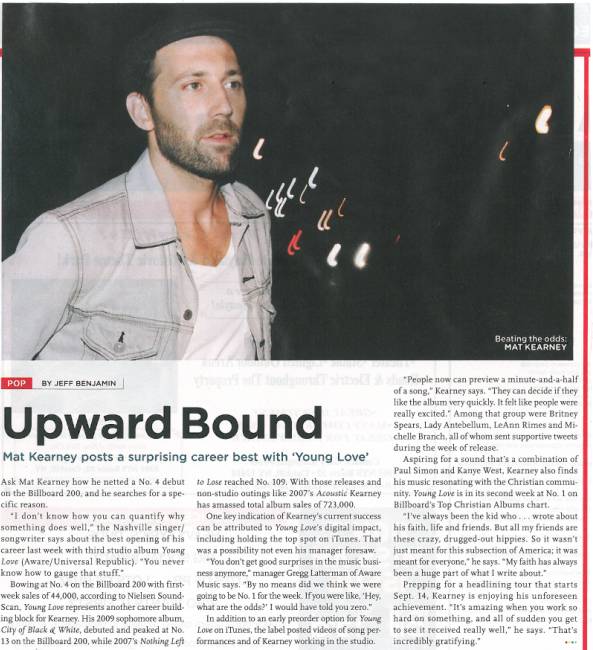 "Mat Kearney gives us a "surprising career best" with his latest album Young Love", says Billboard. Young Love burned up the charts and jumped to #1 on the iTunes Overall Album Charts (holding strong in the top spot for a week straight), as well as landing on the Billboard 200 at #4. Mat Kearney sat down with Billboard to talk about the overwhelming reception the album has gotten so far.
Hot on the heels of the amazing success of the album, Mat Kearney is kicking off his nationwide headlining tour that starts in Jacksonville,FL on September 14th! Be sure to check out the confirmed dates for this tour on Mat's official website!